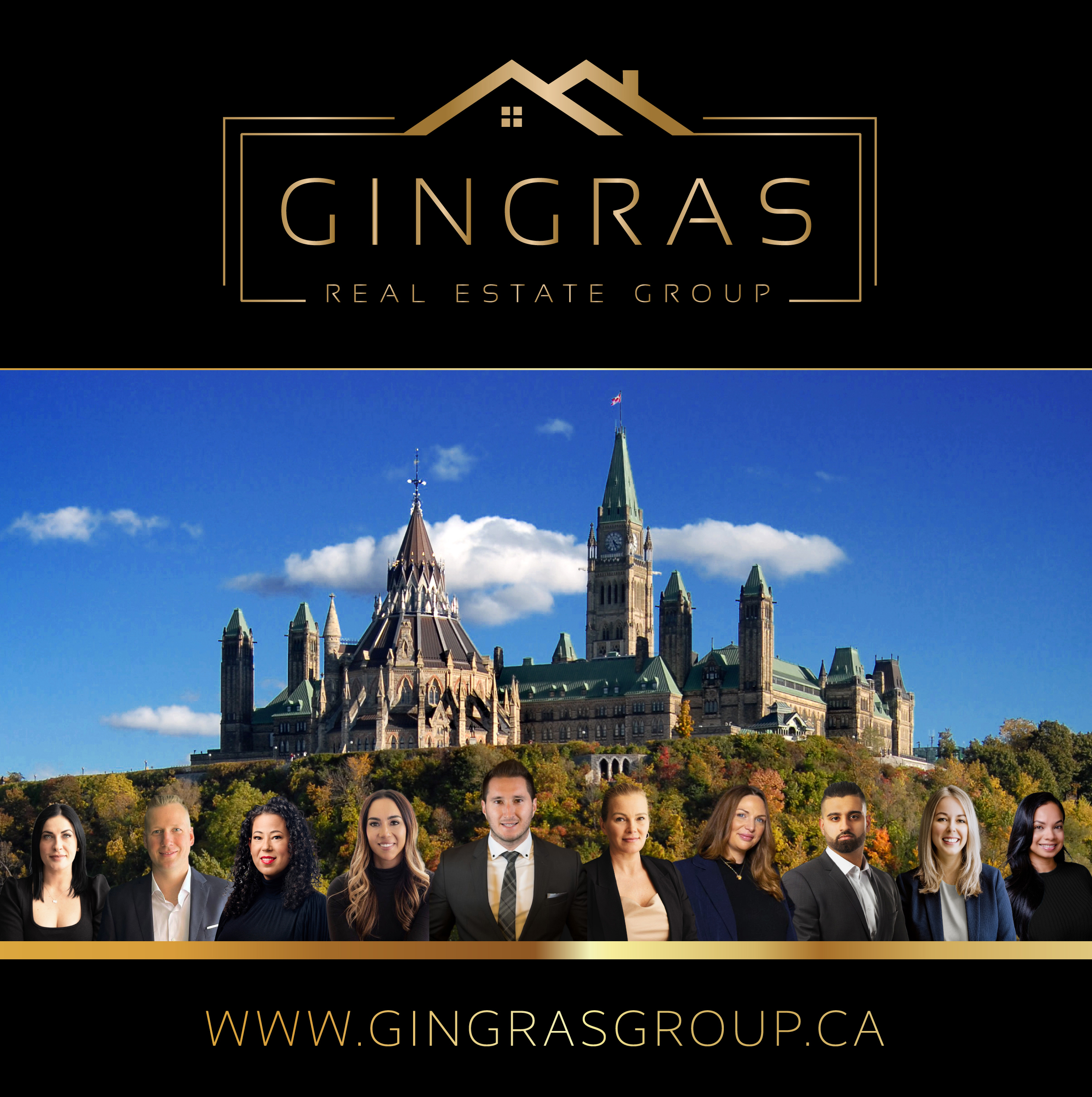 The Gingras Real Estate Group has been in the real estate business since 2016. Throughout the years this award winning team has been connected within the RE/max Franchise and has won team Diamond Club (2022), achieved Chairman status (2021), and has joined the RE/max Hall of Fame Award (2021). The Gingras Real Estate Group has produced over $180,000,000+ in real estate transactions in Ottawa and surrounding areas, which has led this team to become one of the top and most knowledgeable real estate firms in the city which features a full scale of industry professionals to help give their clients a full service team approach when listing their homes. This team is a huge asset for marketing listings and helping their clients purchase their dream home. This award winning team has now joined eXp Realty in order to provide a newer modern approach to the real estate industry. With eXp being the fastest growing real estate firm in the world, it allows the Gingras Real Estate Group to market its clients' homes with a strong global and local presence.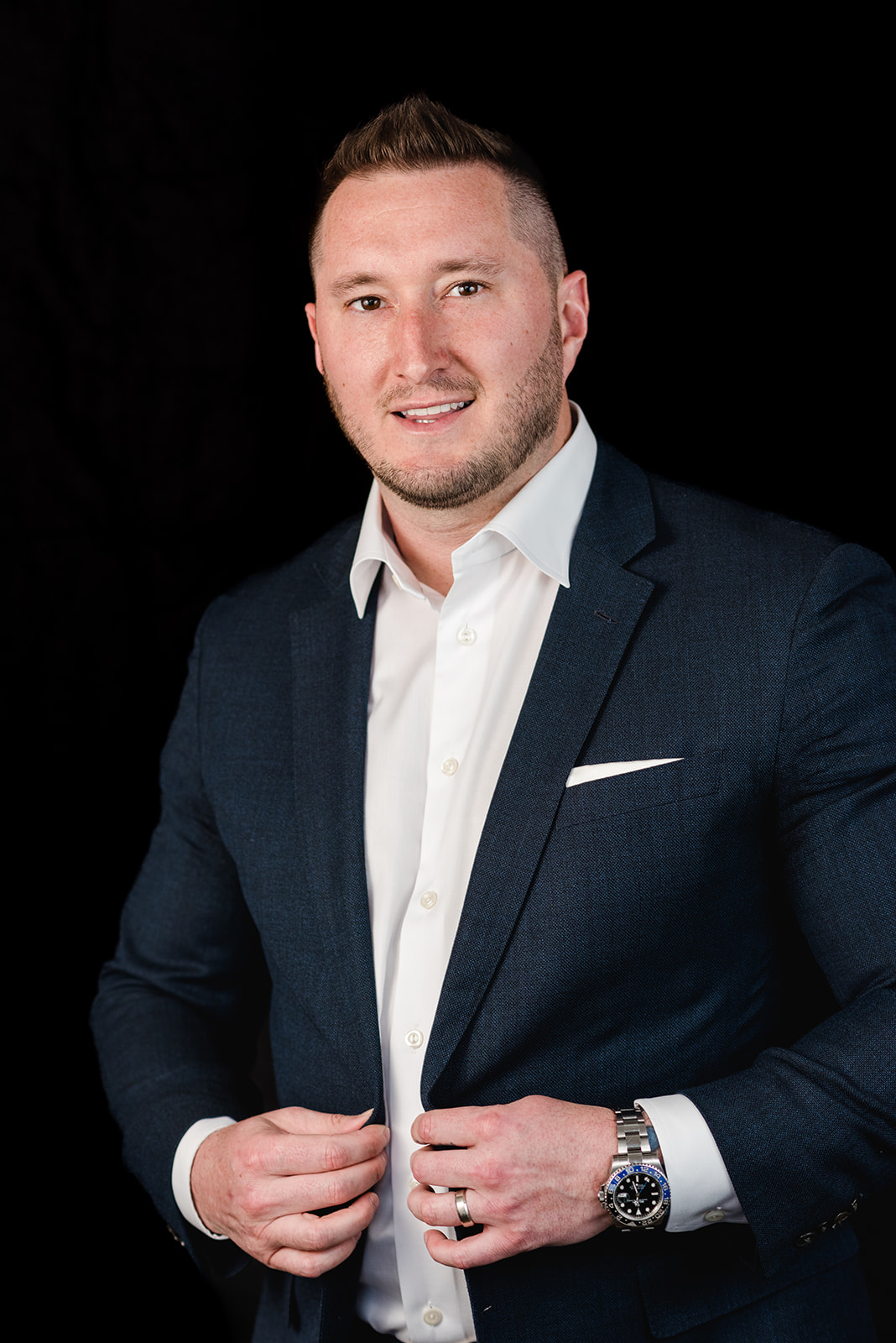 TODD GINGRAS
Team Lead

613-897-4227 |

t

odd@gingrasgroup.ca
Todd has been a registered realtor in Ottawa since 2016, and within a short period of time he has become an award winning realtor. Won the top team associate for his brokerage (2018) achieved Re/max Chairman status (2021), and has joined the Re/Max Hall of Fame Award (2021). The Gingras Real Estate Group has already produced over $220,000,000+ in real estate transactions in Ottawa and surrounding areas, which has led him to become one of the top and most knowledgeable realtors in the city. He is CEO of the Gingras Real Estate Group, that has a full scale of industry professionals to help give their clients a full service when listing their homes. This team is a huge asset for marketing listings and helping his clients purchase their dream home.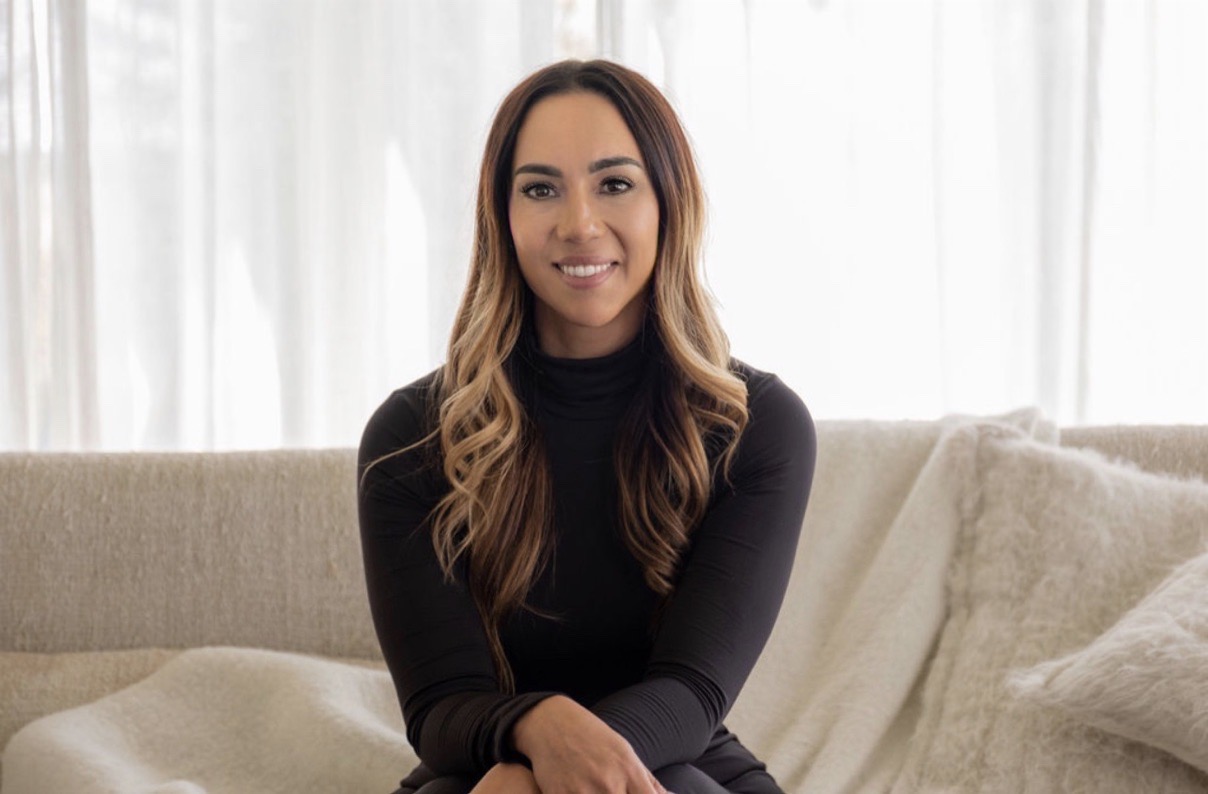 STEFANIE WINSTAN
Listing & Buyer Specialist
613-793-0971 | stef@gingrasgroup.ca
Stefanie is a dynamic and ambitious young professional, a devoted mother of two, and a loving spouse. Born in Argentina and raised in the bustling capital of Canada, she embodies a multicultural background that has shaped her perspective on life and work. Fluent in both Spanish and English, she effortlessly bridges different cultures and connects with people from diverse backgrounds.
Stefanie's relentless drive and strong work ethic can be traced back to her immigrant parents, who instilled in her the values of perseverance, determination, and excellence. She carries these values with her in every aspect of her life, ensuring that she always delivers the best results for her clients.
Real Estate has been a lifelong passion for Stefanie, and she considers herself incredibly fortunate to work in a field that aligns with her interests and skills. With an unwavering commitment to excellence, she consistently goes above and beyond to provide exceptional service to her clients. Whether it's helping someone find their dream home or securing the best deal for a property sale, Stefanie takes pride in her ability to make a positive impact on people's lives through real estate.
Despite her busy schedule, Stefanie cherishes her free time, which she dedicates to her family and nurturing her entrepreneurial spirit. She channels her creativity and innovative mindset into brainstorming new business ideas, always seeking opportunities for growth and personal development.
With her unique blend of cultural diversity, an unwavering work ethic, and a deep passion for Real Estate, Stefanie stands out as a remarkable professional and an inspiring role model. She continues to strive for excellence, leaving a positive impact on the lives of those around her while finding fulfillment in her multifaceted roles as a mother, spouse, and businesswoman.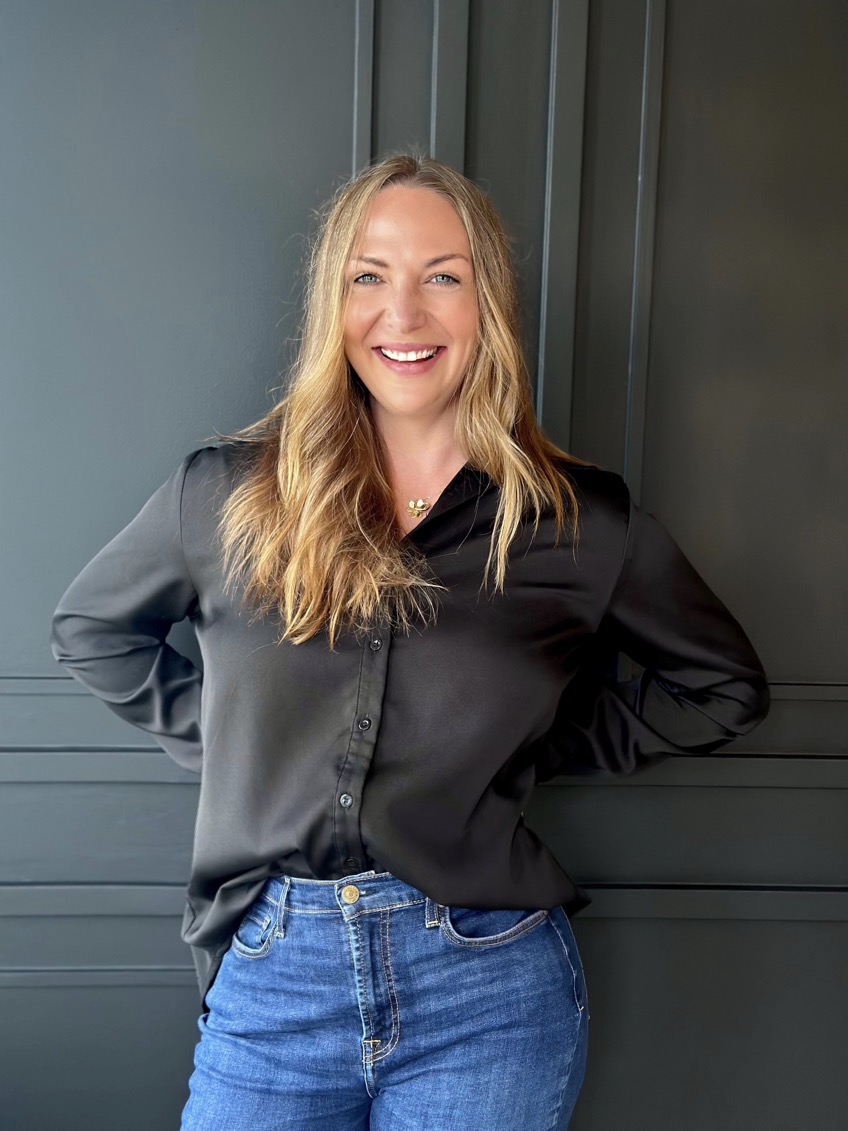 AMANDA FORAN

Listing & Buyer Specialist

613-889-0909 | amanda@gingrasgroup.ca

Amanda is a dynamic young professional, a passionate entrepreneur, and a dedicated mother of three. With a diverse range of skills and experiences, she has carved a unique path in the business world, leaving an indelible mark on various industries.
Driven by her love for real estate and an innate talent for spotting lucrative opportunities, Amanda expanded her entrepreneurial endeavors into the world of property investments. Her extensive knowledge and experience in the industry have allowed her to build and manage multiple successful Airbnb properties. With her keen eye for design and hospitality, Amanda consistently provides exceptional experiences for her guests.
Amanda's passion for real estate led her to establish herself as a trusted advisor to numerous investor clients. Her proficiency in analyzing market trends, combined with her meticulous attention to detail and sharp business acumen, has made her a go-to resource for individuals seeking guidance in their real estate investments. Amanda's ability to navigate complex transactions and deliver exceptional results has earned her a reputation as a numbers-driven professional. Her commitment to excellence and her unwavering drive for success continue to propel her forward on her remarkable journey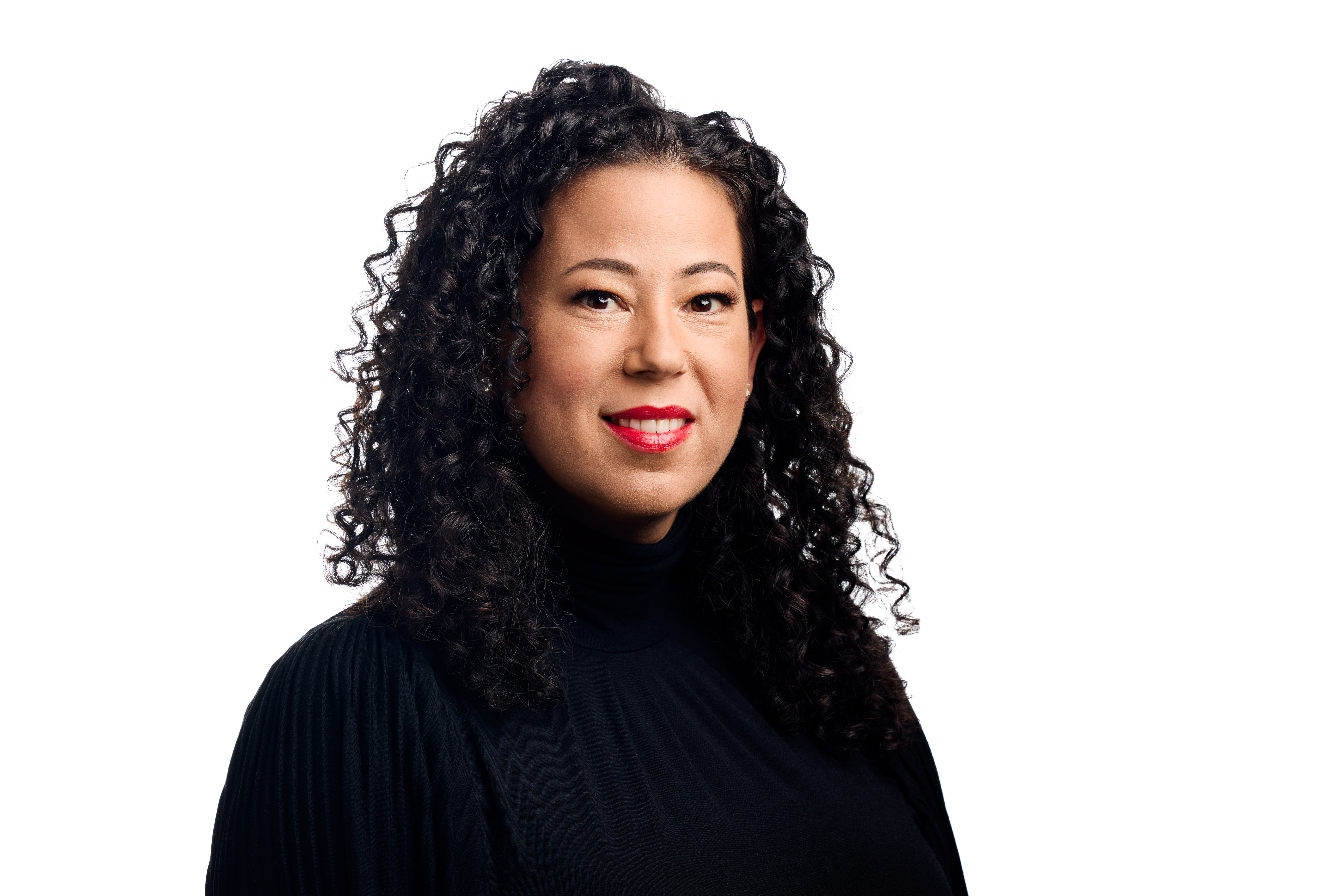 CYNTHIA LONGO

Listing & Buyer Specialist



613-863-9797

| Cynthia@gingrasgroup.ca


Cynthia is born and raised in Montreal and relocated here with her young family. She is married and a busy mom of 2 young kids. She is fluently trilingual, English, French and Italian. She brings with her over 15 years of customer service from the private sector where she served as an assistant manager for a Financial Institution and a research analyst in the public sector.
Her passion consists of reading, exercising, real estate investing and lover of good food and great company.!
Cynthia chose to become a Real Estate Sales Representative because she loves building new relationships, finds true fulfillment in helping people realize their real estate investment dreams, and being able to perfectly capture the moments with her clients.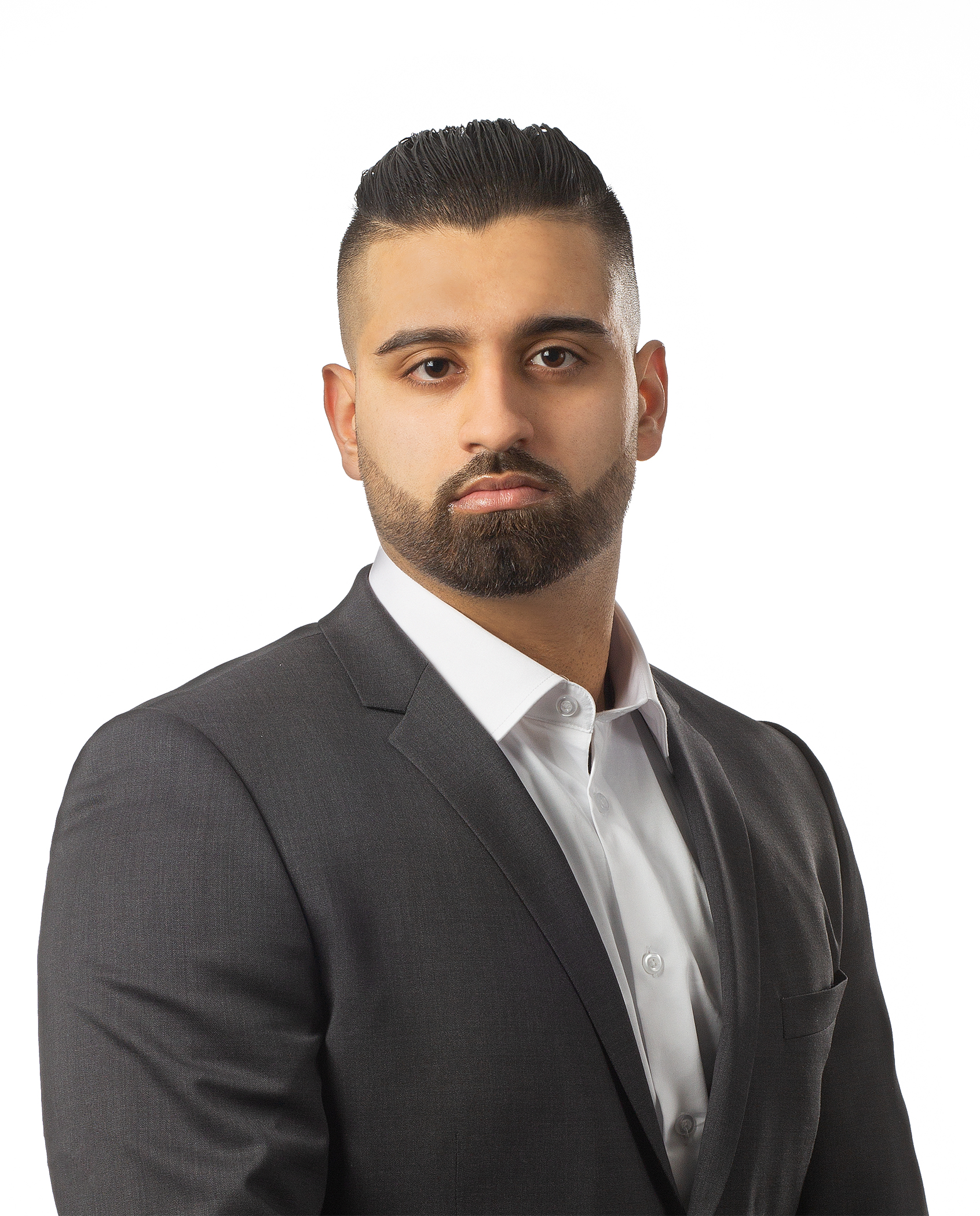 I·SHAN SABNANI
/'i,Seán/
Listing & Buyer Specialist

613-219-0004| ishan@gingrasgroup.ca

Hi! I'm Ishan,Like iphone,ipad,Ishawn!
I've been in the sales and service industry exclusively my whole life! The number one thing that propelled me into Real estate is my love for people. Sharing the emotions of making a move are some of those most satisfying ever; plus who doesn't love shopping? (I'm quite the consumer myself). Hence why I take pride in taking ownership when helping my clients.

My policy is quite simple, when buying or selling what's yours is mine in the sense that I treat your journey in transacting real estate like my own no matter how big or small. I will take ownership of your journey transacting real estate and work hard to earn your business.
Anything you need, consider me your concierge.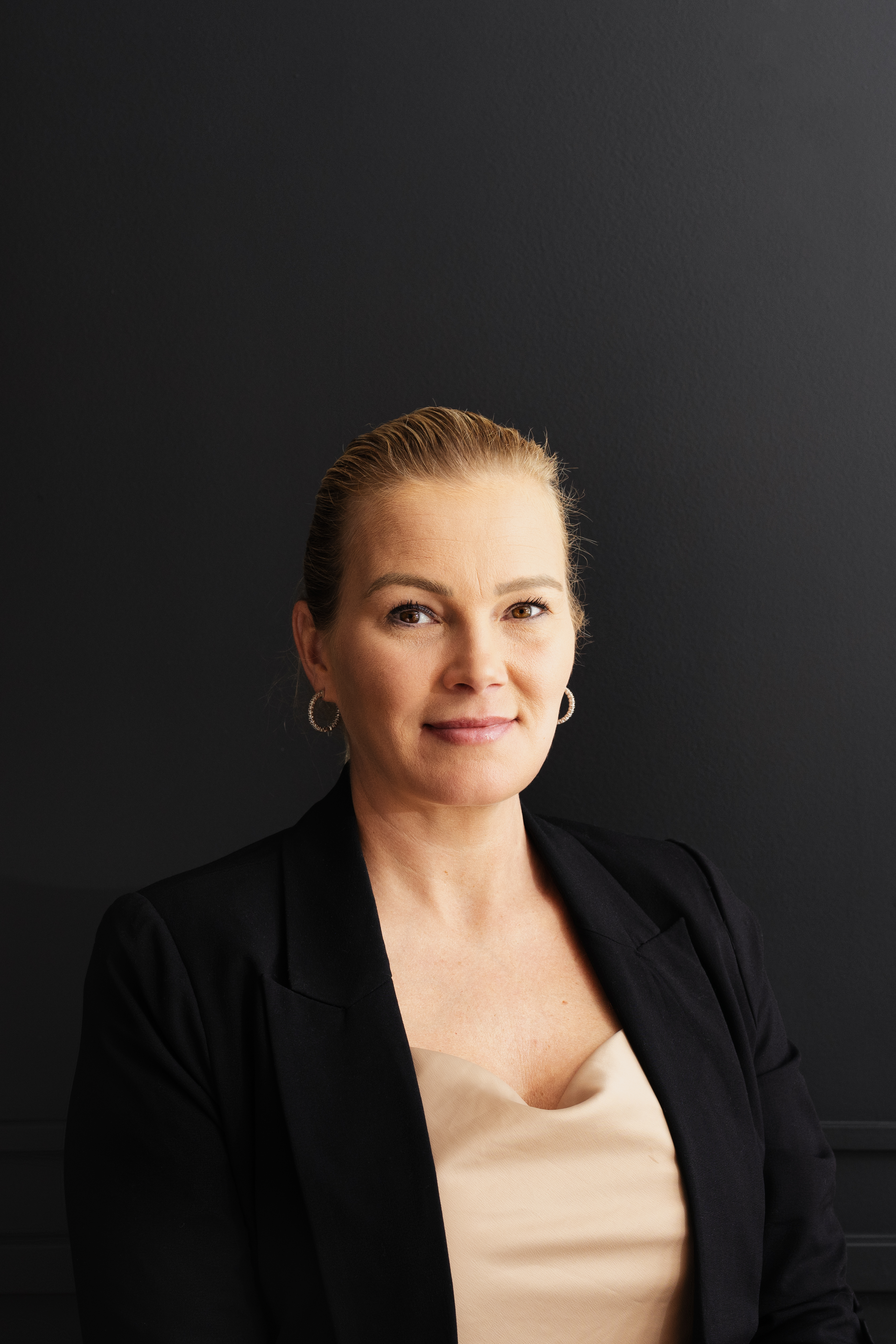 KRISTEN FOSTER

Listing & Buyer Specialist
613-818-8999
|
kristen
@gingrasgroup.ca

The Ottawa real estate market has become increasingly competitive and complex over the past few years and to win, you don't just need a real estate agent, you need someone who really knows the city.
With a lifetime of living in Ottawa and over 10 successful in the real estate industry, Kristen offers unparalleled knowledge of the Market - bringing unmatched expertise to whatever it is you are looking for - buying, investing or selling.
She also knows that a house is never just a house, and takes the time to really get to know her clients beyond their budgets, fighting to get them exactly what it is they are looking for. Never settling and always striving for better.
Her sharp negotiation skills, confidence and industry knowledge leave her clients feeling truly taken care of. From the in's and out's of the market to know where and when to buy or sell, Kristen has her finger on the pulse regarding what's happening today, but also, what could happen tomorrow.
Whether you have a residential or commercial interest, trust someone who not only knows the city but also, who gets to really know you.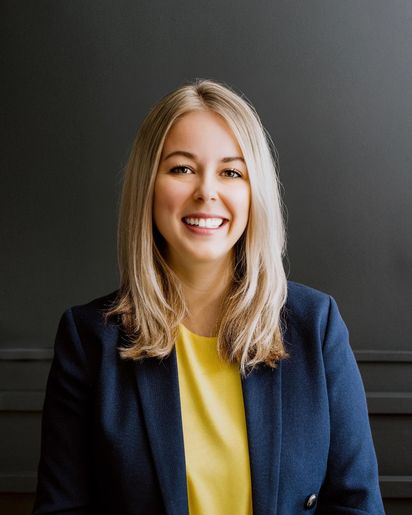 LAURA FABBRO

Listing & Buyer Specialist
613-889-7448
|
laura
@gingrasgroup.ca

Laura has over ten years' experience in sales and marketing, paired with a degree from the University of Ottawa in Marketing and Communication.
Having grown up in Europe, Laura speaks both English and French, but has lived in Ottawa for close to 20 years and loves the city and its surrounding areas.
Laura has worked with many different demographics, including seniors, and understands that selling your precious property can be a sensitive matter. Whether selling or buying, she will always try to make your transactions as stress-free and as exciting as possible.
With a passion for architecture, interior design, and home renovations, Laura enjoys helping people find their dream home no matter what they're looking for!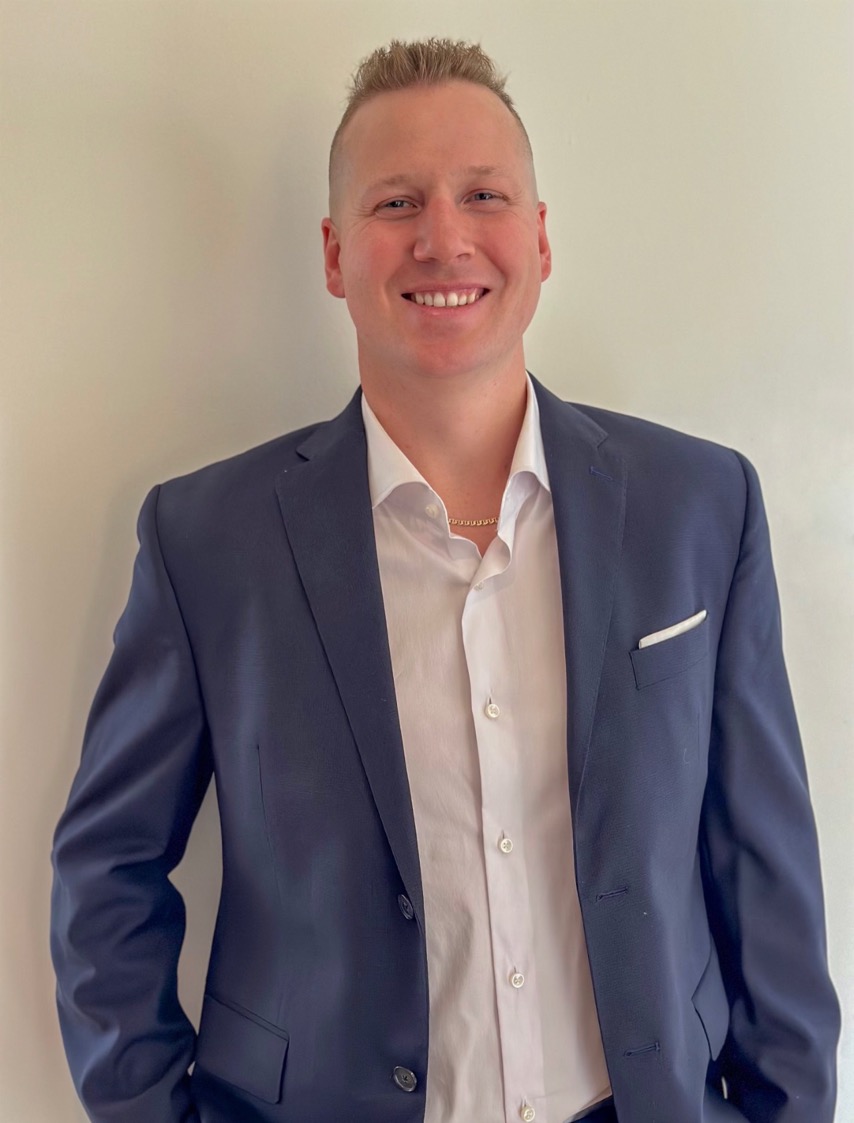 DEREK WIDENMAIER
Listing & Buyer Specialist

613-859-9617 | derek@gingrasgroup.ca

Derek has been investing in real estate since 2016, and has also purchased, renovated, rented and sold his own properties in the Ottawa area. This experience best supports his team's homebuyers, investors, sellers and families before, during and long after the sale.
Prior to real estate Derek's spent over a decade working in the commercial construction service industry, which primarily built schools, hotels and municipal buildings around Ontario. Getting into real estate came naturally to him because of this experience.
Born and raised in the south end of Ottawa. He grew up competing in sports like hockey, baseball and lacrosse. This devotion brings to life his competitive side in real estate, getting you the best deal and the most competitive prices. Now a husband and father of 2 young kids, Derek's passion is growing his community by, helping families buy, sell or invest to make their real estate dreams come true has become a passion.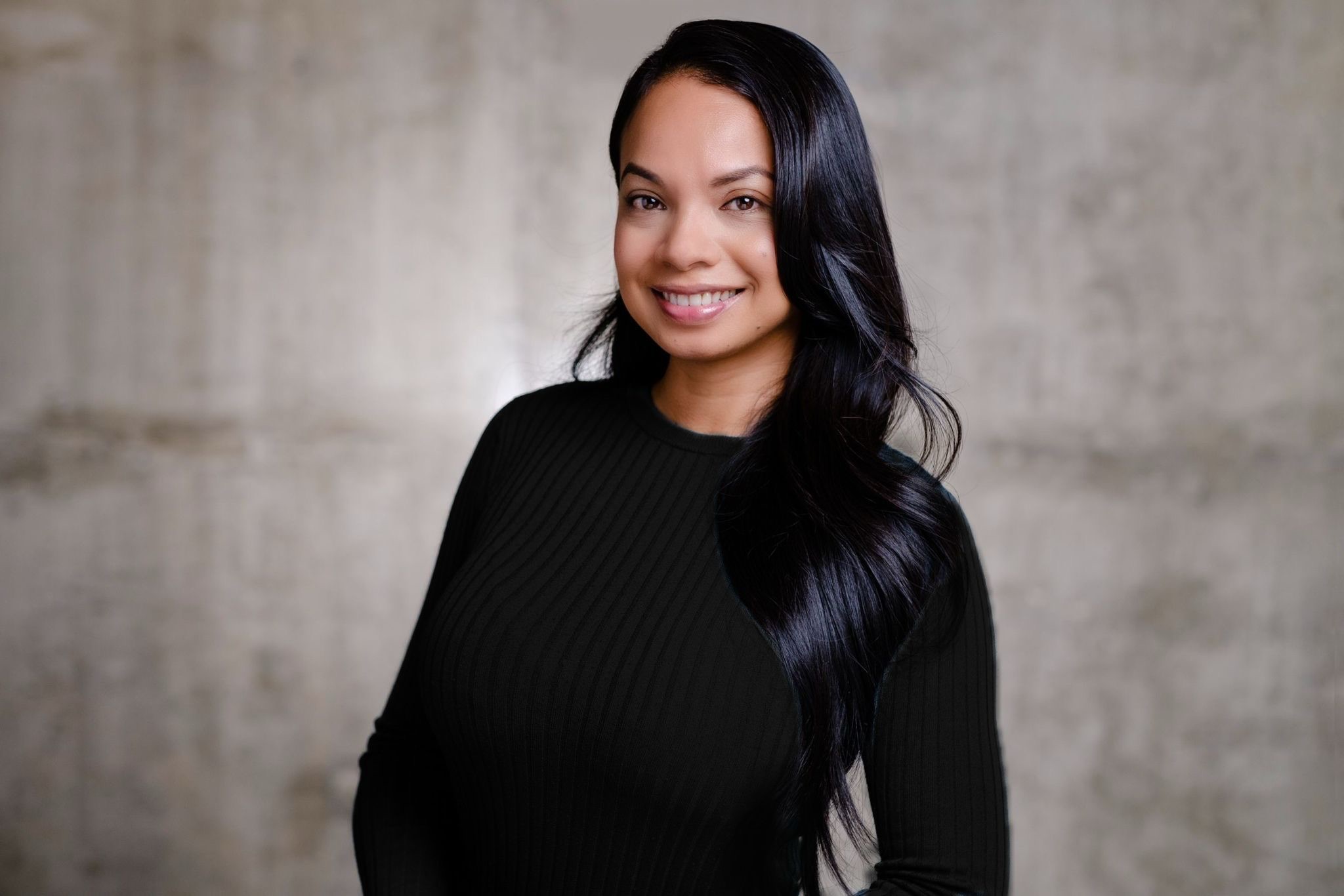 SARAH VAN
BUSINESS DEVELOPMENT ADVISOR
343-321-2163
| sarah@gingrasgroup.ca

Sarah comes to us with 10+ years of real estate and sales
experience. A passionate understanding of the customer service field, she combines communication and consultative guidance to deliver an exceptional experience.
When Sarah isn't working, she is busy growing her tropical plant family and always looking for the next best recipe to test out.
'Love many, trust few, always paddle your own canoe' - Unknown.